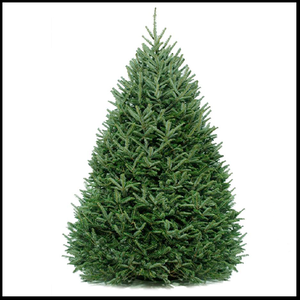 Fraser Fir Christmas Trees are often referred to as the "Rolls Royce" of Christmas Trees.
Fraser firs are famous for their two tone needles. Each needle has a dark green top with a silver underside. With a stiff branch, soft needles, and pleasant aroma Fraser Firs are a treat to decorate. The best thing about Fraser Firs is that their needle retention is excellent.
Please designate which type of tree stand you have if not ordering one.
It requires from 7 to 10 years in the field to produce a 6-7 foot tree.